Hoja Verde roses are a symbol of love, which is why they are perfect for weddings! Our roses can be used as corsages, boutonnieres, lasting forever with our preserved roses, or bouquets, and centerpieces with our stunning fresh roses. They can also be used to decorate wedding halls with the help of beautiful rose garlands. In addition to being beautiful, they have a pleasant fragrance that will elevate the atmosphere of your ceremony even more (ask for our scented varieties)
-My wedding bouquet? -I want some roses, please!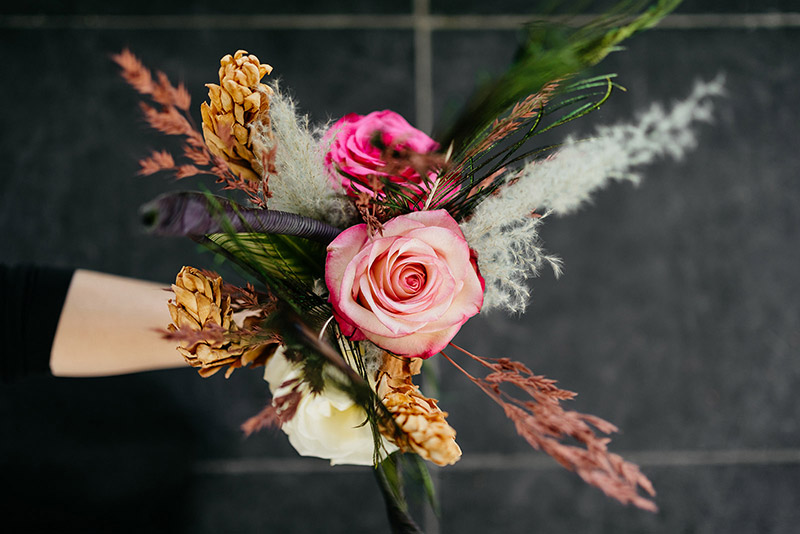 If you're looking for something romantic and elegant for your wedding, then roses are a great idea. The red rose is a symbol of love. The white rose is a symbol of beauty and purity. The yellow rose is a symbol of friendship, and the pink rose represents grace and elegance.
Don't be shy and try all those colors on your big day! See some pictures here as inspiration and ask for our more than 120 varieties of roses and garden roses!
Shine with roses
The roses have been used in weddings for centuries, and they make great decor elements for this special event.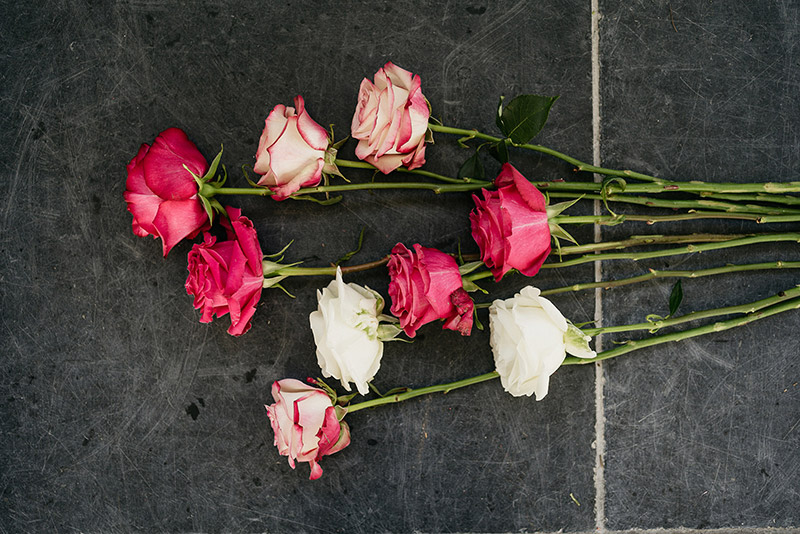 Get out of the ordinary and make crowns out of roses! It's easy and you will feel fancy. Try adding some greenery around the edges of your crowns. It'll look pretty when it catches the light while you're dancing on your special day (and don't forget about those photos that'll be hanging in your house forever).
If you're looking for a wedding flower that mirrors the beauty and romance of your big day, Hoja Verde roses are an excellent option. Warm, fragrant, and available in almost any color or variety, these blooms are sure to bring out the elegance of your celebration space. And with so many ways to display them, the possibilities are almost endless. It doesn't matter if you're hoping for a traditional ceremony or want something a little more whimsical, roses can be the perfect way to add some extra princess-like magic to your special day We are proud and happy to show you these pictures with our roses that were done by our partner and friend Fleurametz!