Ecuador is a small country located in South America. It is well known for its diverse landscape, ranging from the snow-capped peaks of the Andes Mountains to the Amazon rainforest, we are in the middle of the world in the Equatorian line, and this makes us a special country.
Currently, in terms of production, Ecuador is the third country in the world producing an amazing number of 3.8 billions stems a year. Due to our location, Ecuadorian roses grow above volcanic soil richer in minerals, which helps the roses grow larger and brighter in color.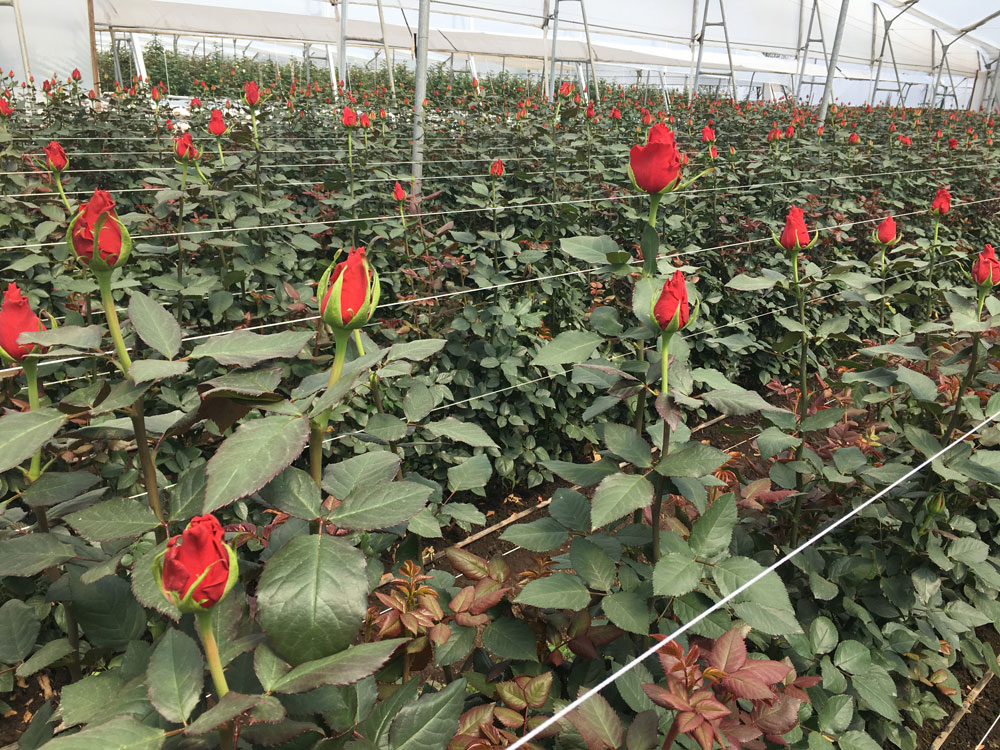 Our farms are in the Cayambe area, one of the country's most important sites of floriculture. The city has 2,800 meters of altitude above sea level. Here the sun's rays hit the roses perpendicular, causing them to have more light exposure for more hours.
At night temperatures go down, and this unique combination produces an incredibly special type of roses that have a longer vase life and a unique scent. The petals of our roses are thicker than other varieties and have an almost velvety texture that is unmatched by any other rose production farm.
The color of Hojaverde roses ranges from soft shades of pink to deep shades of red and purple. The blooms are large, and the petals are very fragrant. The stems are strong and sturdy, and the foliage is lush and full. Our roses are known for their exceptional quality and long-lasting beauty.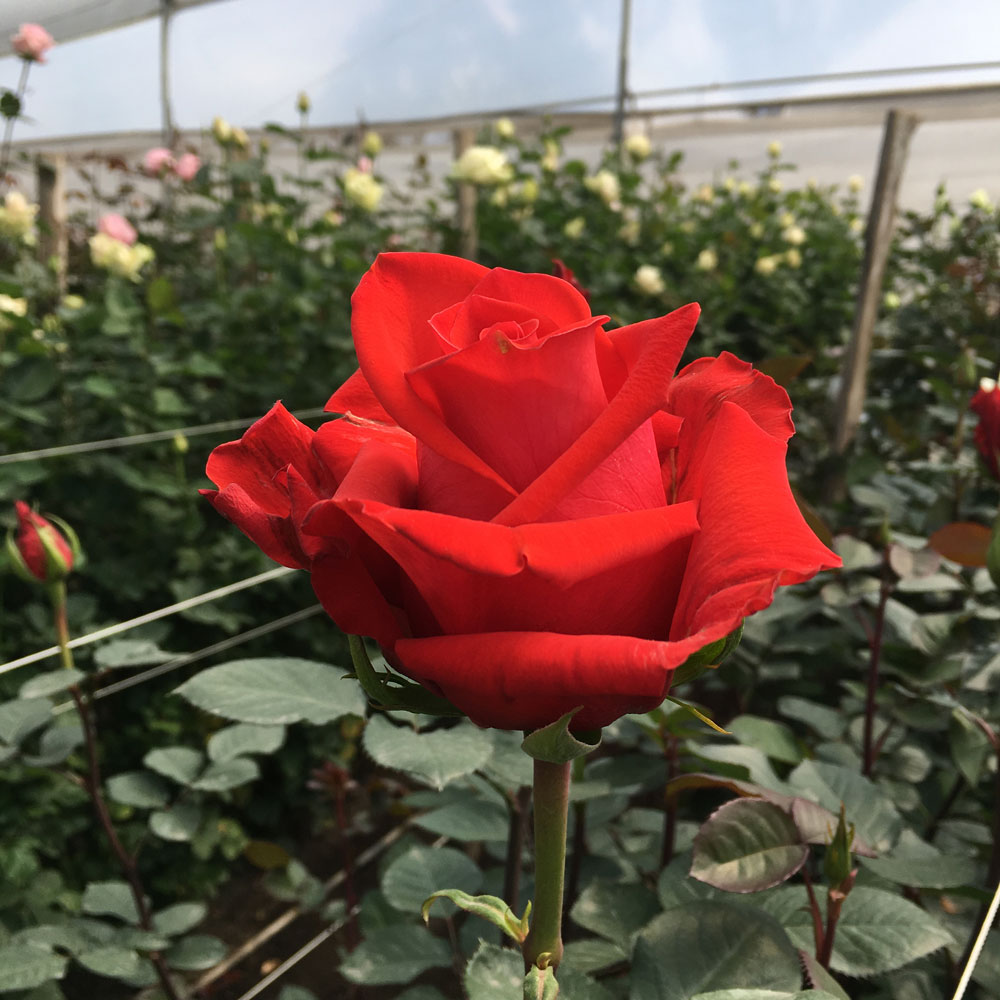 Hoja Verde farms take care of every part of the process to guarantee the quality of our product, we collaborate with our ally Transrilocar, which oversees transporting our roses from the farms to the airport, on time and at the perfect temperature. All our trucks have the latest technology equipped, and they have an innovative cooling system that keeps our roses fresh and helps us to keep our recognized quality in each corner of the world.
Making our roses one of the most beautiful and sought-after roses in the world.