A MESSAGE FROM OUR FOUNDER
"We deeply care about the factors that have an impact on the production of our beautiful roses. The hands that plant them, the families behind each dispatched arrangement, and the fact of how lucky we are to live every day in La Mitad del Mundo, the Middle of the World"
-Eduardo Letort-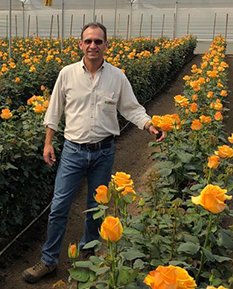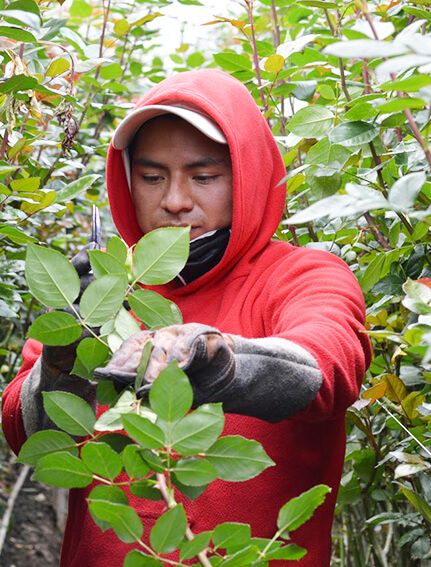 We have returned to the basics and we have seen that when we take care of our environment and our people, the benefits are endless. This is the reason why Hoja Verde is committed to all its workers, their families and their environment.
"B" represents "benefit" for all interested parties, not just for shareholders. We believe in an economic system that drives business as a force for the collective good. That is why we continue working to create a positive impact among our employees, the community and the environment.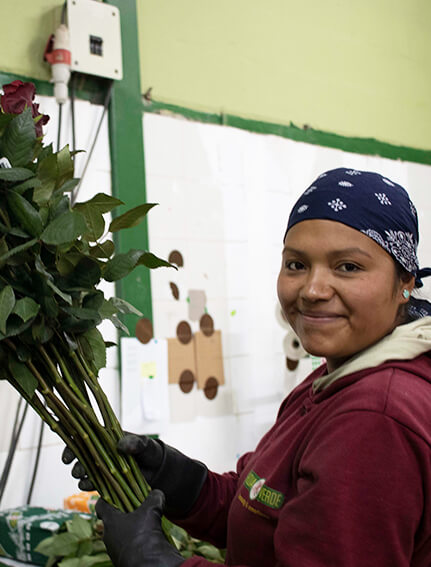 OUR
BUSINESS GROUP
Hoja Verde is formed by: the Hoja Verde, JoyGardens and FlorMare farms, and by the company Alinatura S.A. responsible for preserving the roses of the group under the most modern processes.
Long term commitment
A value that we practice every day is the constant commitment to our team, suppliers and customers. We carry it out with projects and business decisions that drive us to be better for our company and environment.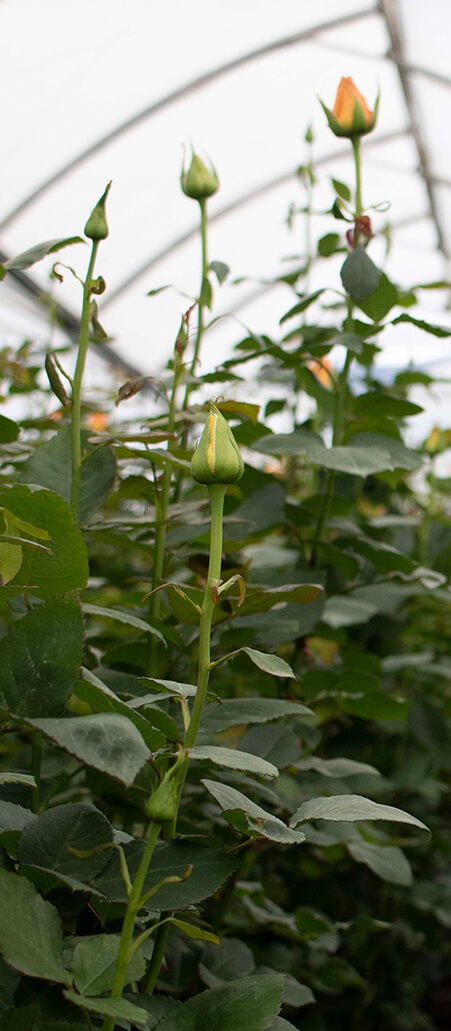 Our certifications

B CORPORATION
Since 1998
Certification granted to companies that meet the highest standards of social and environmental performance.

FAIR TRADE
Since the year 2000
International organization that strives to ensure better treatment for farmers and workers.

FLOR ECUADOR
Certification for Ecuadorian companies involved in the flower production and marketing.

BUSINESS ALLIANCE FOR SECURE COMMERCE
It is an international business alliance that promotes safe trade, in cooperation with governments and international organizations

FLOR CONTROL
Leading company in Latin America which provides technical advice in flower shipment, control quality inspections, etc.
WE ARE RESPONSIBLE
We firmly believe that with effort it is possible to solve many of the problems we have as a society. We owe it to the people we live with.
download report